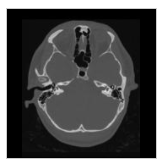 The auditory canal is closed or absent (ICD 10 Q16.1).
Malformations of ear causing impairment of hearing (ICD-10 Q16)
There is a surgical procedure that involves making an ear canal and an ear drum called an atresia repair or canalplasty.
Not all children will benefit from this surgery. A CT scan of the middle ear will help to determine if the child can have improved hearing from this surgery. Since the middle bones are not as visible early in life, the child should be at least 2 ½ years old before undergoing a CT scan.
There are several options for patients with this conductive hearing loss. Soft-band BAHA, BAHA (abutment or magnetic) or Vibrant-sound-bridge.
Rare Condition
In the total spectrum of OAVS are many syndromes. One of them is Goldenhar Syndrome (GHS). Goldenhar syndrome is a rare congenital defect in the...
Disability
General Medical Guideline
Specific Medical Guideline
Management and care about ear reconstruction. The ability to reconstruct a partial or total ear defect requires a thorough comprehension...